For an accurate quote on your wedding cars
please have the information below ready when you call or email.

Wedding Date:

Bride pick up suburb:

Bride pick up time:

How many people at the Brides home requiring transport:

Groom pick up time (if required):

Groom pick up suburb (if required):

How many people to pick up:

Ceremony time:

Ceremony suburb:

Photo location (if you know):

Time for you to be at Reception:

Reception suburb: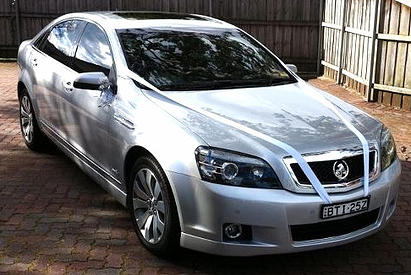 Dont forget about the Bridal parents or guest car. Our Long Wheel based Caprice is perfect for the parents, Pure luxury or your quick and elegant getaway car for the Bride and Groom
Conditions of wedding car hire special
we reserve the right to withdraw this special at any time (without disturbing your booking)
This special is for Sydney metro area, please call to be advised on distance travelled
After the 5 hour hire overtime rates start and is to be paid in cash unless previous arrangements have been made.