This page brings you photos of our stunning Mark 5 Jaguar Convertible and matching sedans.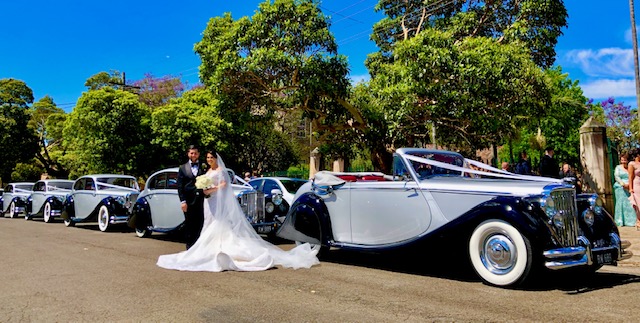 Silver Body over Black Guards, the Mark 5 Jaguar Convertible with Matching Sedans
The Mark 5 Jaguar Convertible has been lovingly restored to concourse condition to match our stunning Mk 5 Jaguar sedans that have also been restored to original concoarse condition. The cars, finished in silver over black , all cars exactly matching from exterior colours to leather interiors to even the timberwork.
All our cars have Matching lux red leather Interiors. All our sedans are airconditioned for your comfort.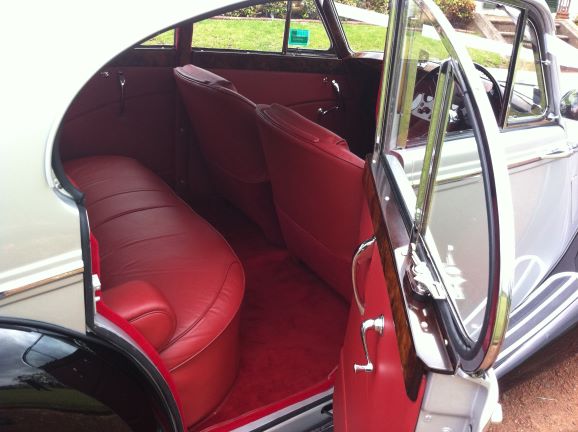 The interior with stunning walnut timberwork.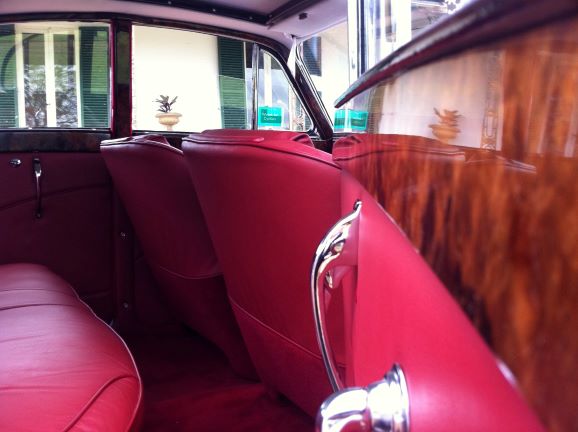 You wont find a more beautiful Jaguar.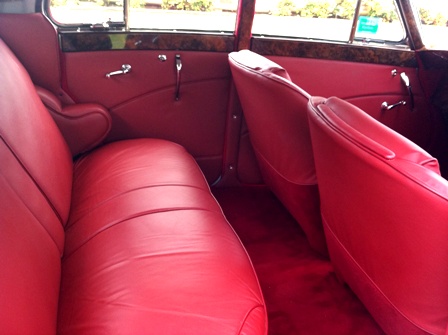 Amazing..
These cars has been used for special events, school formals, film work and is very popular with today's modern bride and grooms.
One of the great things about the Mk5 Jaguars is they match in well with Bentleys and Rolls Royce's of the era because of the styling of the upright chrome grill but with the standout leaping Jaguar radiator cap mascot.
Mk5 Jaguars are owned by Jaguar enthusiasts right across the country and around the world, found in many car clubs and are popular for driving in club events.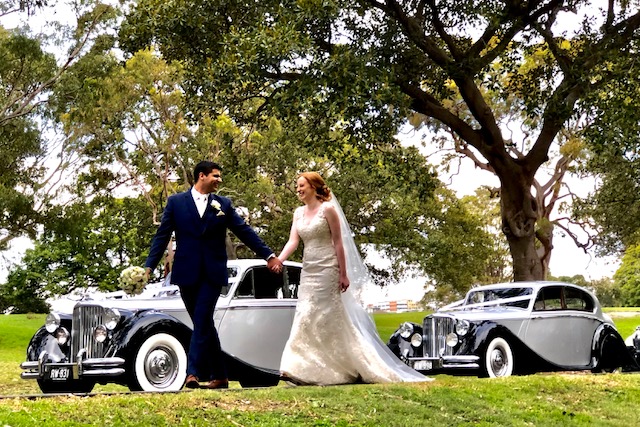 The Mk5 is often the topic of television shows and is regularly can be spotted in classic 50's period movies.
The Classic Mk5 Jaguar Convertible makes a stunning wedding car with plenty of elegance and style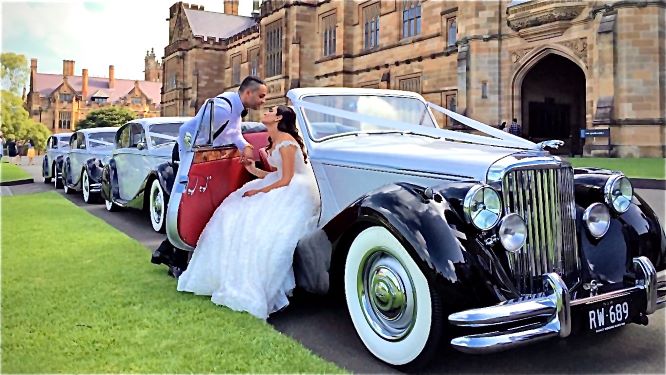 Here at Curzon Hall with the Rolls Royce and Jaguars
Another great shot at Oatlands House with our Bride and Groom with our beautiful wedding cars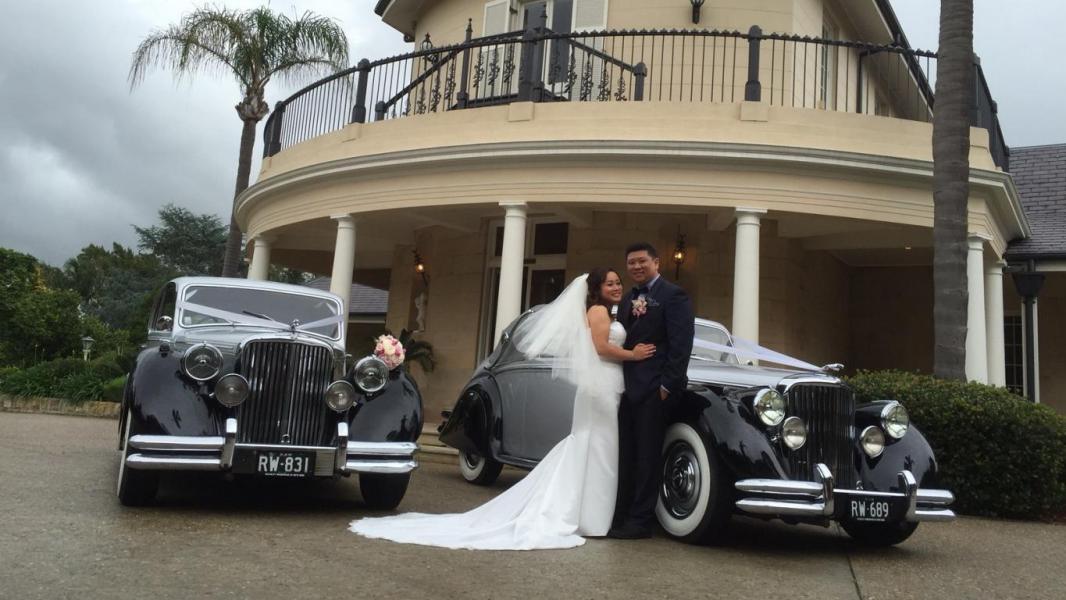 Our Convertible Jaguar and sedan at Miramare Gardens, Terry Hills
Love is always in the air .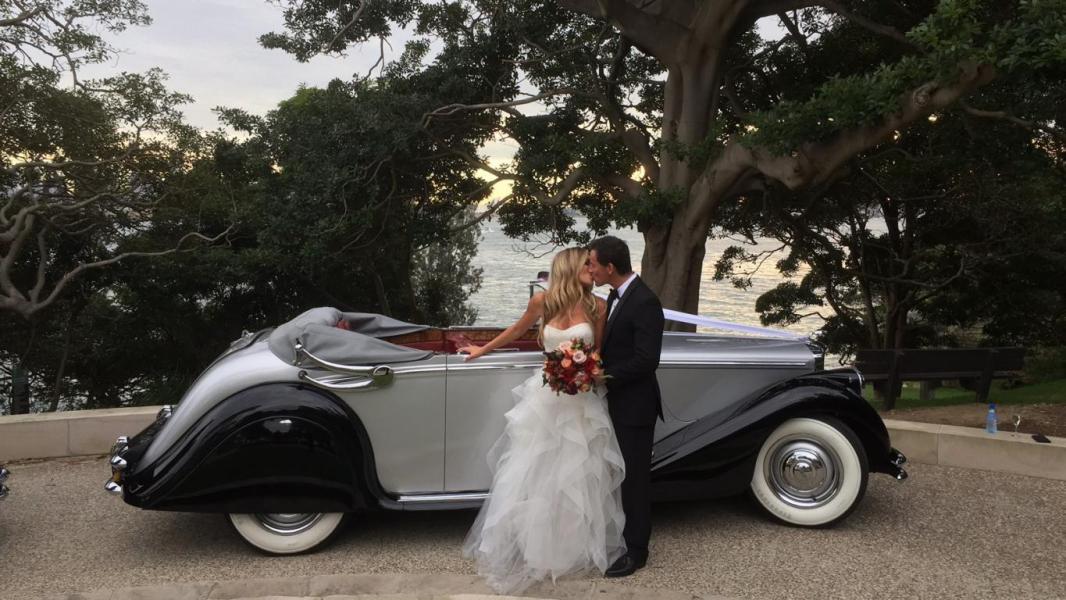 Absolute Class, the bride and groom make our Jaguars look great, or is it the other way around,lets call it even, lol!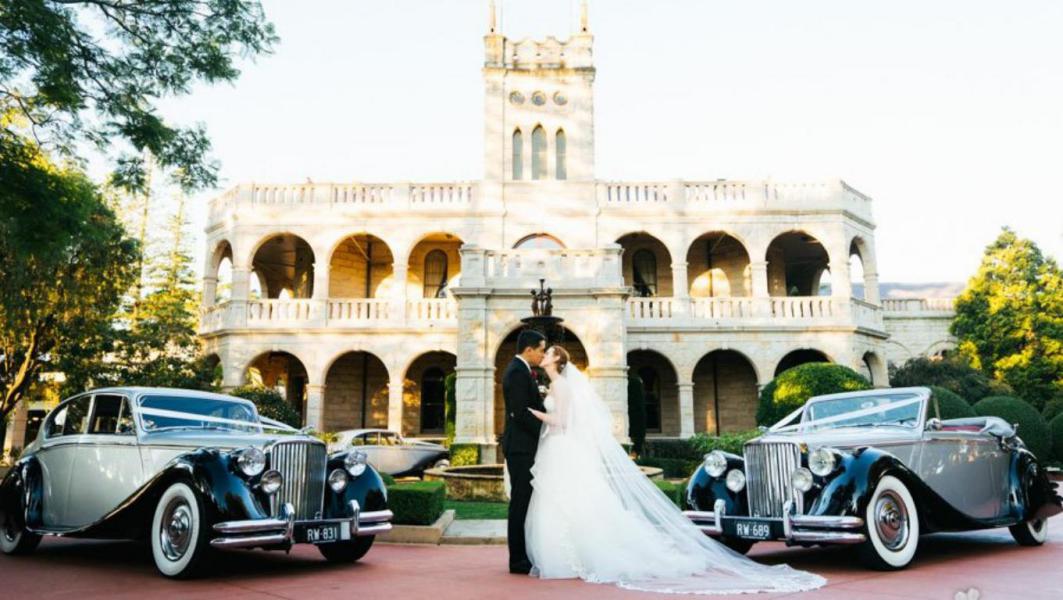 Perfect Bride and Groom, Perfect wedding cars, Photographers have a field day taking photos with our wedding cars.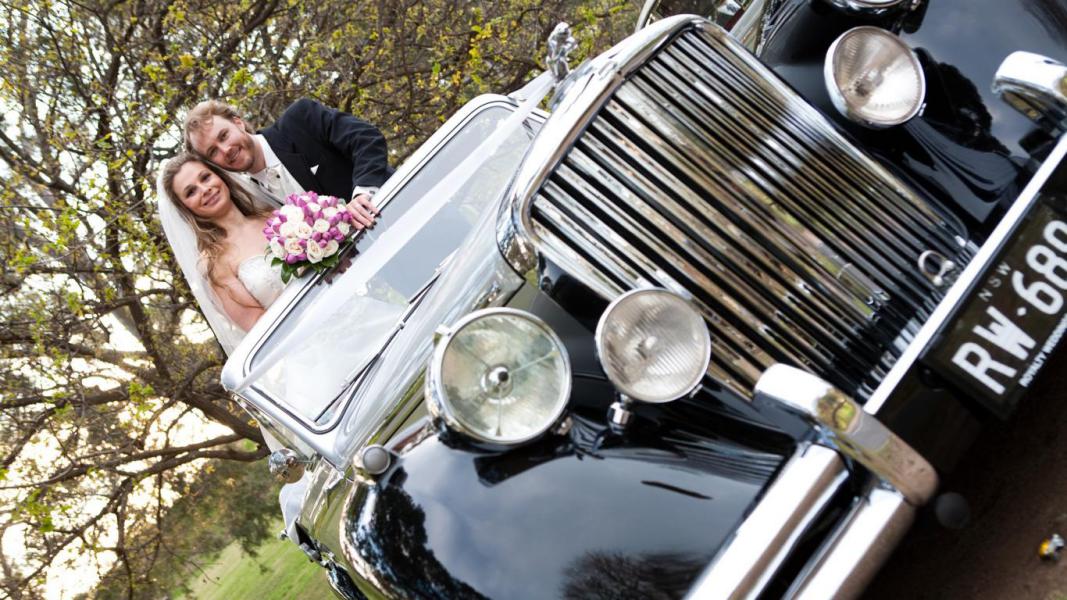 great shot in the heart of Sydney, this back street know as the bird cage, off Pitt St.
Here we are at Dolton House, such a popular and elegant reception centre
The perfect wedding car combination, the Convertible Jaguar with Mk 5 Jaguar sedans to follow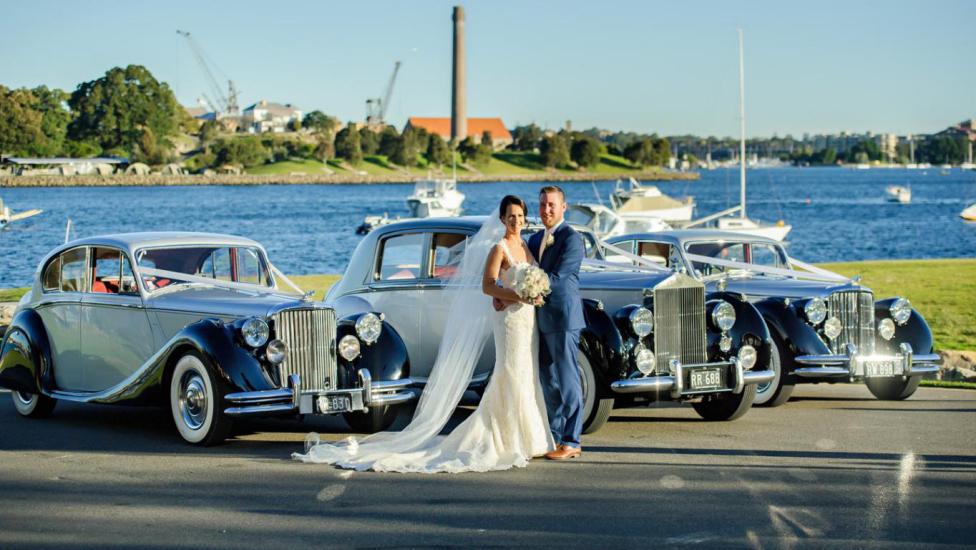 For all information for Jaguar wedding cars for hire